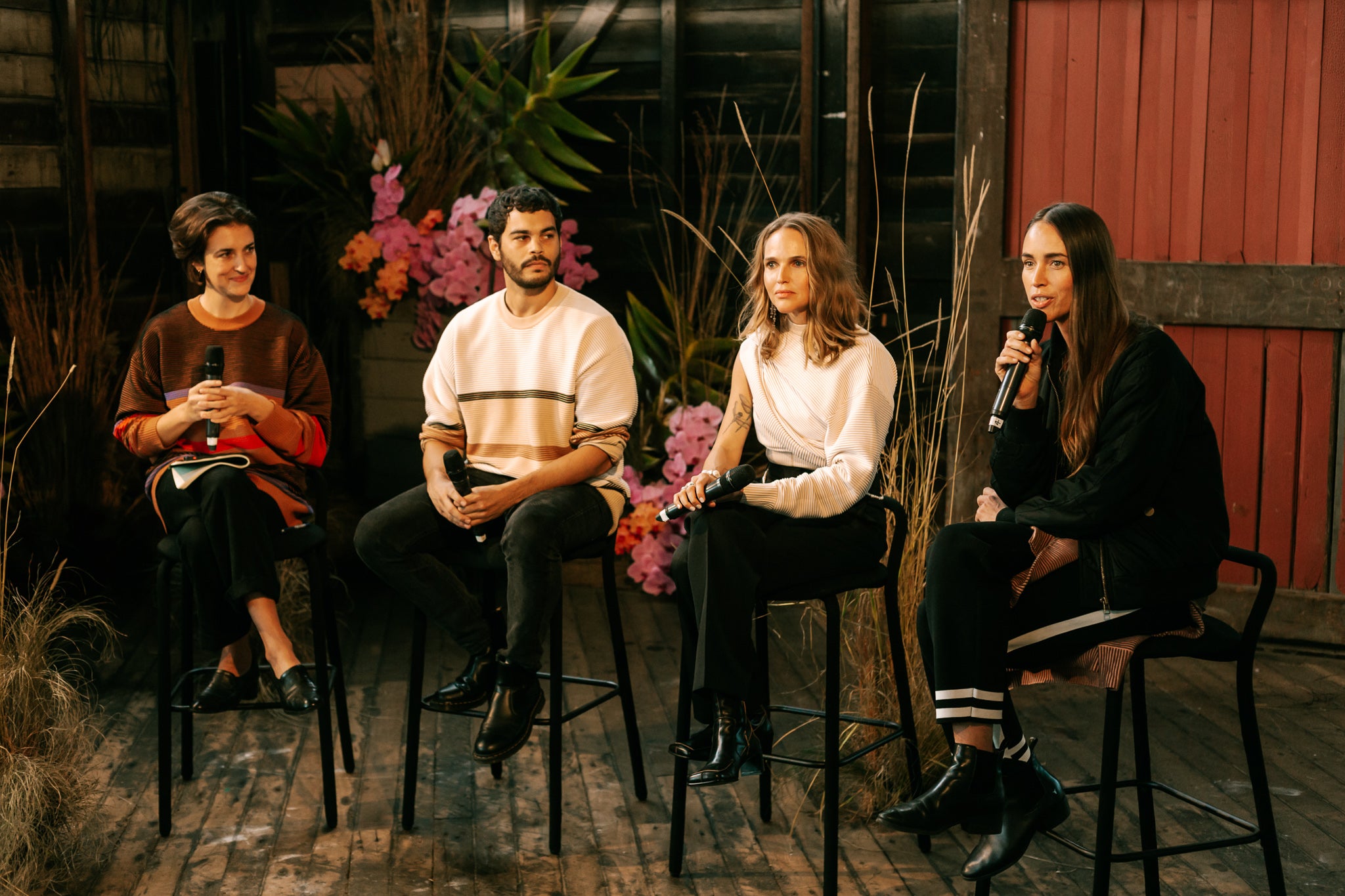 OUR RECONCILIATION JOURNEY
BUILDING RELATIONSHIPS: A PATH TO RECONCILIATION
At Nagnata, we've always been about more than just appearances. Real change requires real commitment and consistent action - and we can't do this alone. 
As a brand we are continuously asking: How can we contribute to a meaningful shift in the current fashion business model beyond tokenistic faces in campaigns? How can we create long-term opportunities through all areas of the industry for First Nations creative?
We believe the answer lies in creating real, enduring economic opportunities that allow for individuals and communities to become empowered and self-sufficient whilst maintaining cultural integrity.
Existing in a digital world can be a double-edged sword. While the many positive attributes of social media can be of benefit to creative businesses like ours, it also brings a new set of challenges. The downside of having your every move broadcast to a wide audience, is that taking bold action comes at the risk of criticism or being "cancelled." While we value and encourage constructive feedback and respectful dialogue, we have no intention of allowing the fear of judgement to prevent us from taking decisive, meaningful steps towards reconciliation through our business.
With the help of our collaborators and friends, we intend to listen, learn and take action. We're honoured and excited to be working alongside our cultural brand consultants Ella Bancroft and Nathan McGuire, who are helping to guide us through the process of bringing important projects to life.
The road to reconciliation is an ongoing journey. in 2021 we began drafting our official Reconciliation Action Plan as a business.  Beyond the Reflect stage 1 of the RAP, we had already initiated a variety of projects in an effort to celebrate Aboriginal culture and spread cultural awareness. Some of the projects we've worked on are outlined below.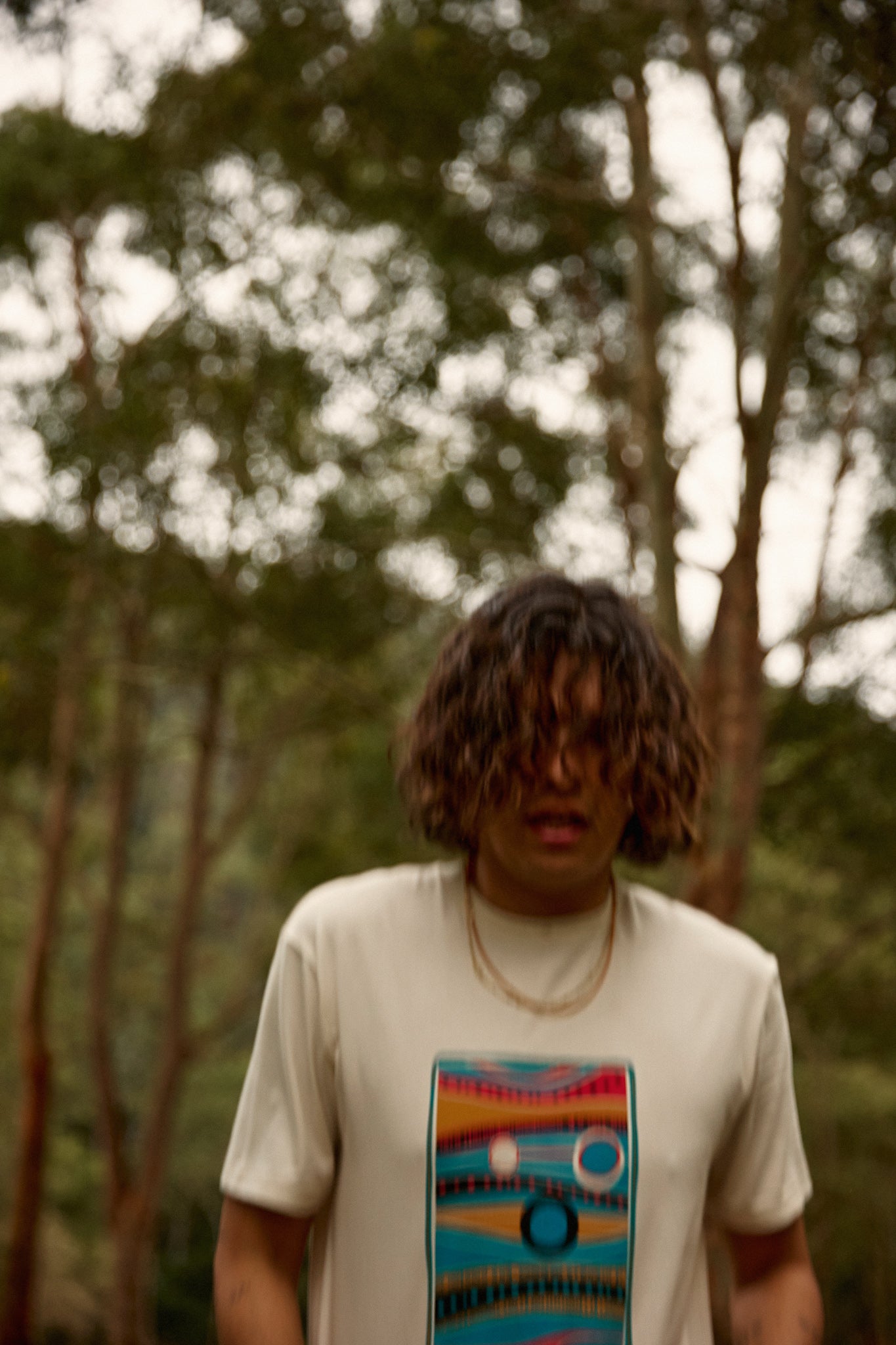 Everything Comes From Country - Children's Ground
In 2021 Nagnata joined together with Children's Ground, a bold not-for-profit organisation, to support First Nations-led education and the arts in the remote community of Marlkawo in West Arhnem Land. Together we worked to raise funds to support high-quality learning and to enable artistic development within the community. This project was primarily funded using Nagnata's ART + Activism collection strategy, which involved creating an exclusive line of organic cotton tee shirts with 100% of proceeds donated to Children's Ground.
We raised $5000 and asked the people of Marlkawo how they would like to allocate the funds towards art, education and well being with the freedom to create their own community project:   
"We're going to use the funds for an art and women's well-being project at Minmararma. We will start with an art activity to paint the container, bringing the community together, with local community artists and all the kids involved...
... We will also be hosting a tie dying art project with the women and children, creating fun and creative clothes and accessories with the Aboriginal and Larakia colours and prints. We will also use some if the tie dying and the bleeding for a Little Ladies group, where we will provide a safe space for young women to learn about female hygiene, women's business, and healthy relationships." 
 - Community of Marlkawo.
The artwork for the tee shirt was designed in collaboration with artist Keisha Leon, a Waanyi and Kalkadoon woman and founder of Leon Designs, a First Nations owned and operated creative studio. The film and campaign images were created at the Upper Colo River, traditional country of the Darug peoples. We then collaborated with model and emerging Indigenous artist, Mason Ping, who explored with us her connection to Country, overlaying our campaign images with traditional hand dot-painting techniques to create something truly unique.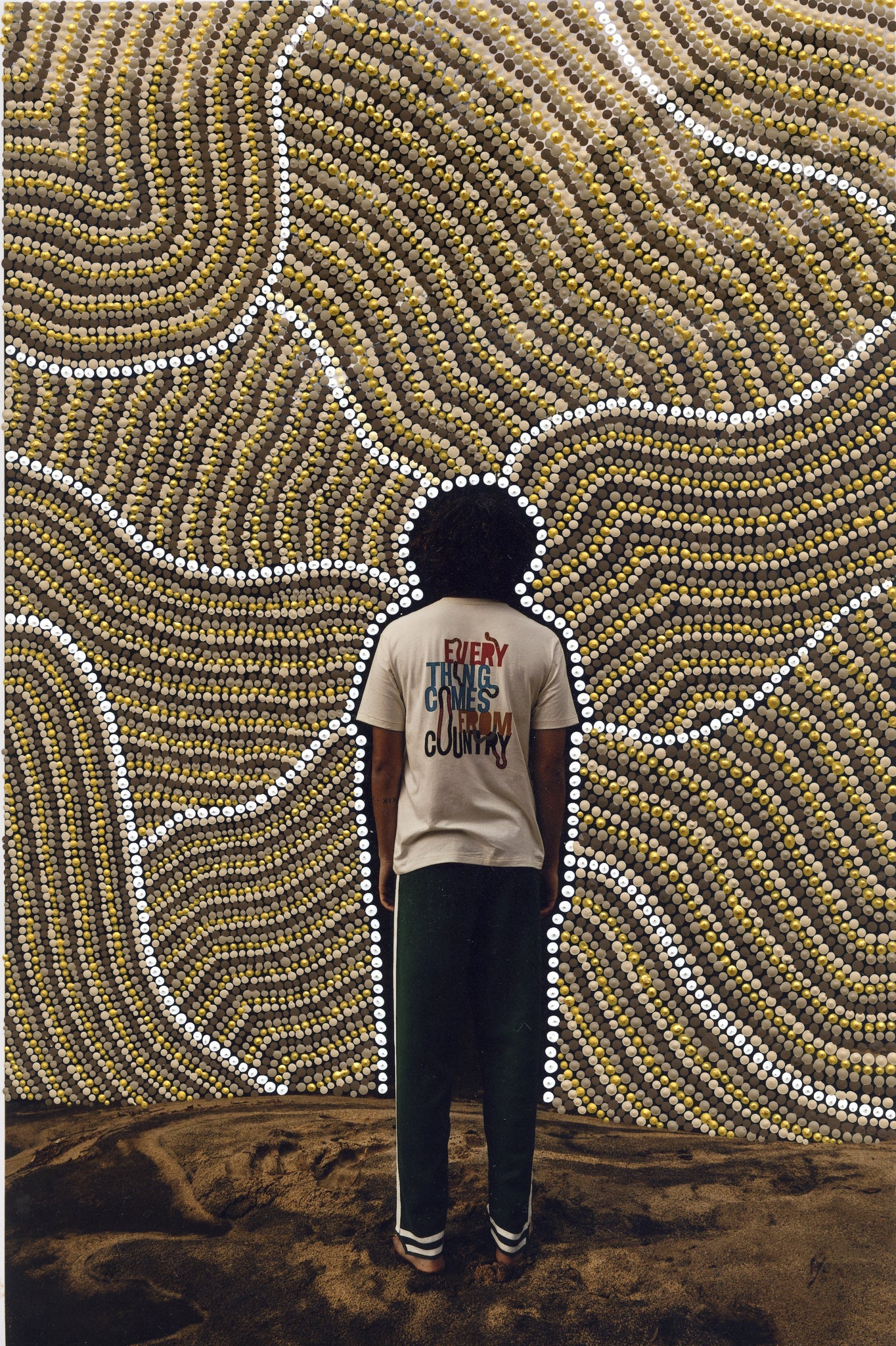 Liquid error (snippets/layouthub_footer line 24): Error in tag 'section' - 'layouthub_cart_related' is not a valid section type