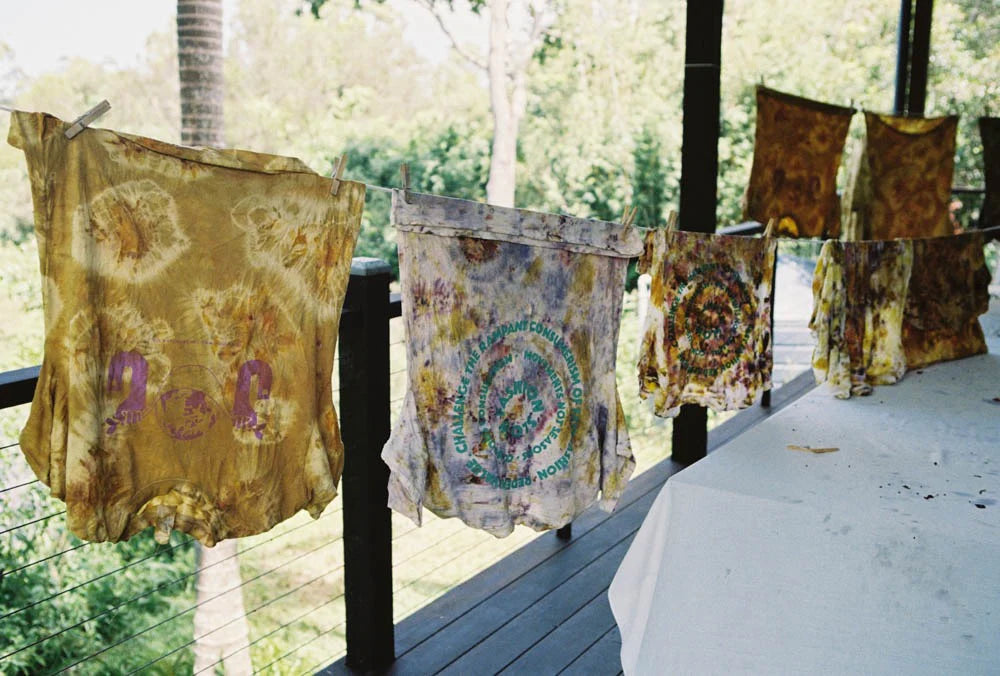 REWILD ART + ACTIVISM TEES | Northern Rivers Flood Relief
Our ART + activism tees transformed into limited edition pieces sold out in 24 hours raising $10K for Northern Rivers Flood Relief. Handcrafted in collaboration with local artisan Abi Fincham using botanical dying techniques that utilise flowers and raw plant ingredients. 
Our Northern Rivers community has experienced a never before seen flood disaster with entire towns underwater and thousands of evacuations underway. People in our community have lost everything, having to leave their homes with only the clothes on their back. Funds raised from the sales of the Rewild tees were donated to the below fundraisers and individuals in local community:
- $5000 to the Koori Mail Newspaper - a Bundjalung Community Flood Relief for rural and isolated communities that is 100% self-funded and Indigenous lead
- $2000 to the Byron Rangers - a team of volunteers helping with the Northern Rivers clean up efforts and the organisation of crisis accomodation
- $2000 to Pregnancy, Birth and Beyond X The Returning - a fundraiser to support & provide supplies for local birthing families
- $1000 to our close friend Sahar Zadah's Go Fund me for her sister who not only lost her home in a landslide in Wilson's Creek but was severely injured and needs surgery
Alongside fundraising, this project aims to inspire a deeper connection to the natural world around us and breathes new life into our SAMA activist tees. The Nagnata team returned to their natural dye roots and spent the day deepening their knowledge on the complex labour of love that is botanical dyes. 
Experimenting with pigments extracting colour from flowers like marigold, geranium and rose as well as unexpected raw ingredients like onion and avocado skins. Made using a creative combination of shibori and tie dye techniques that make each piece one of a kind. 
A celebration of slow fashion and responsible manufacturing practices involving natural dyes that are kind to the earth and our skin.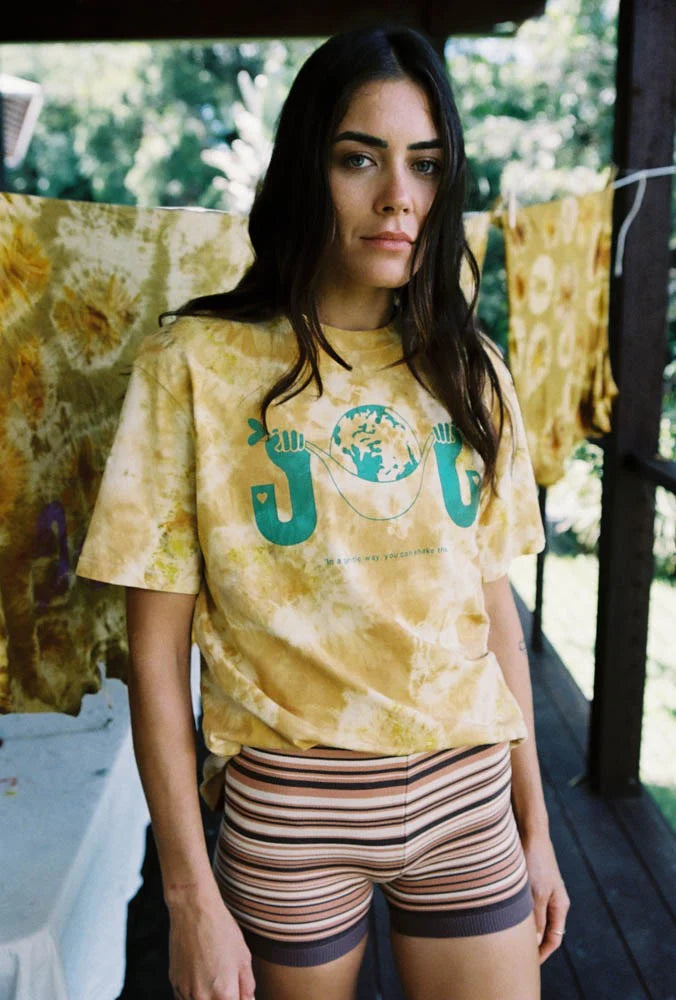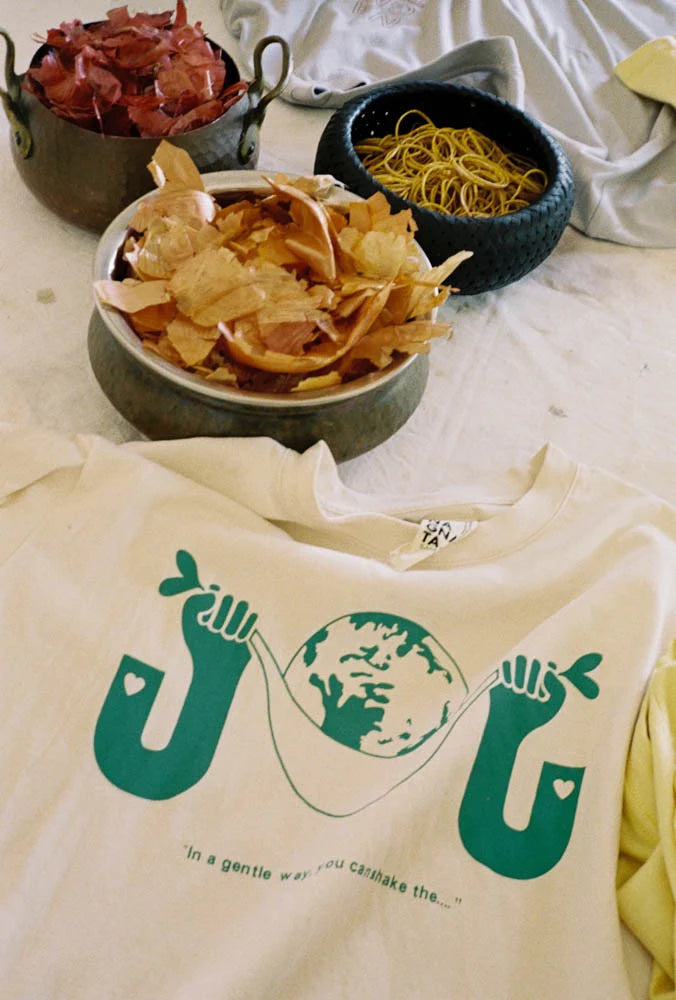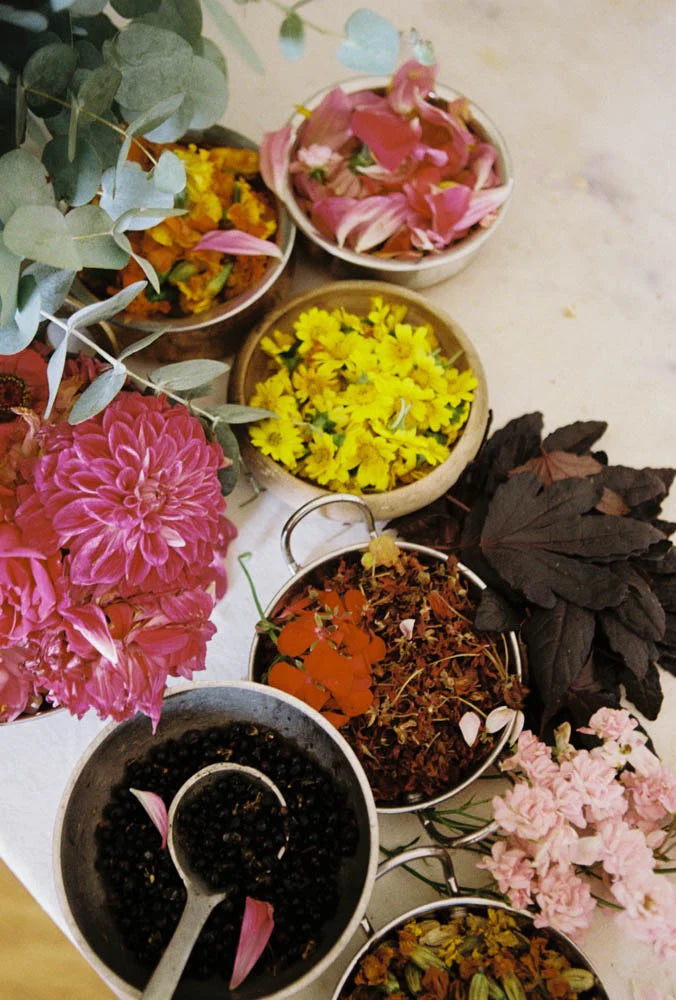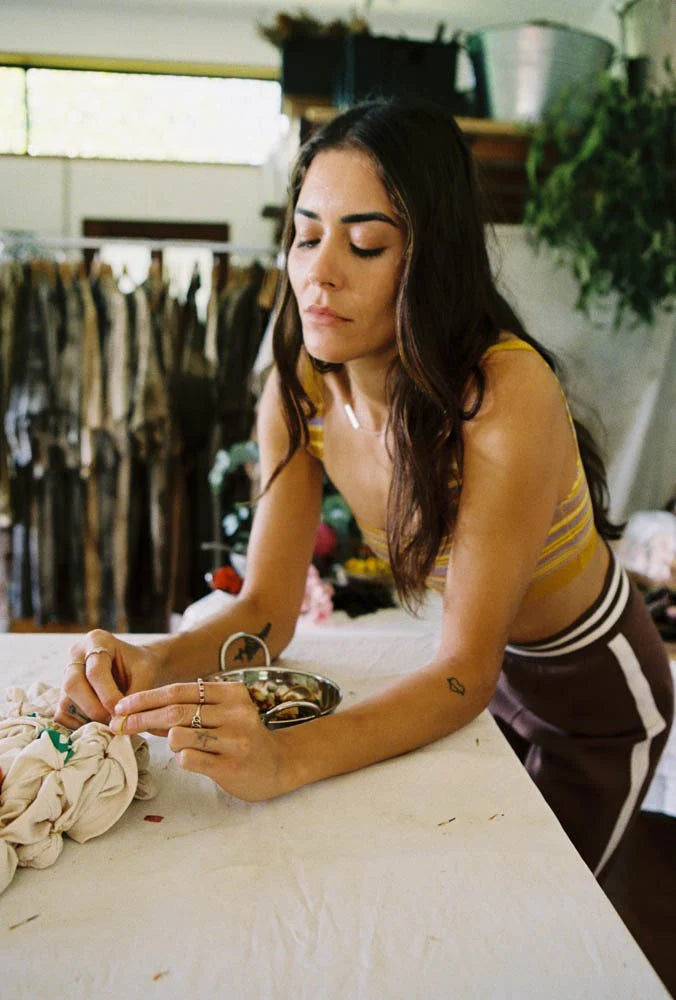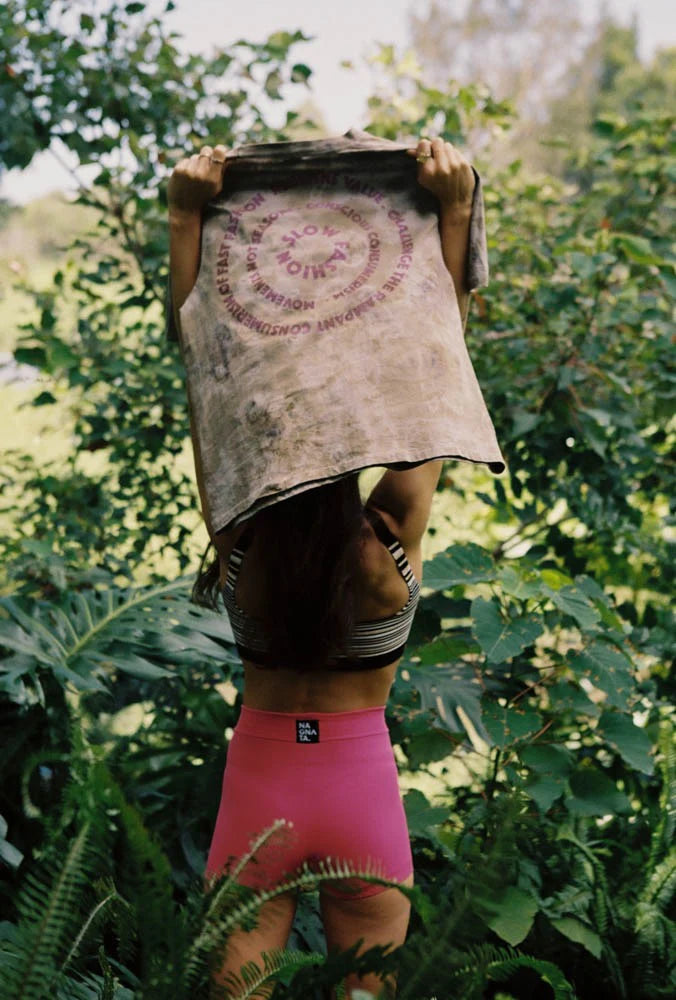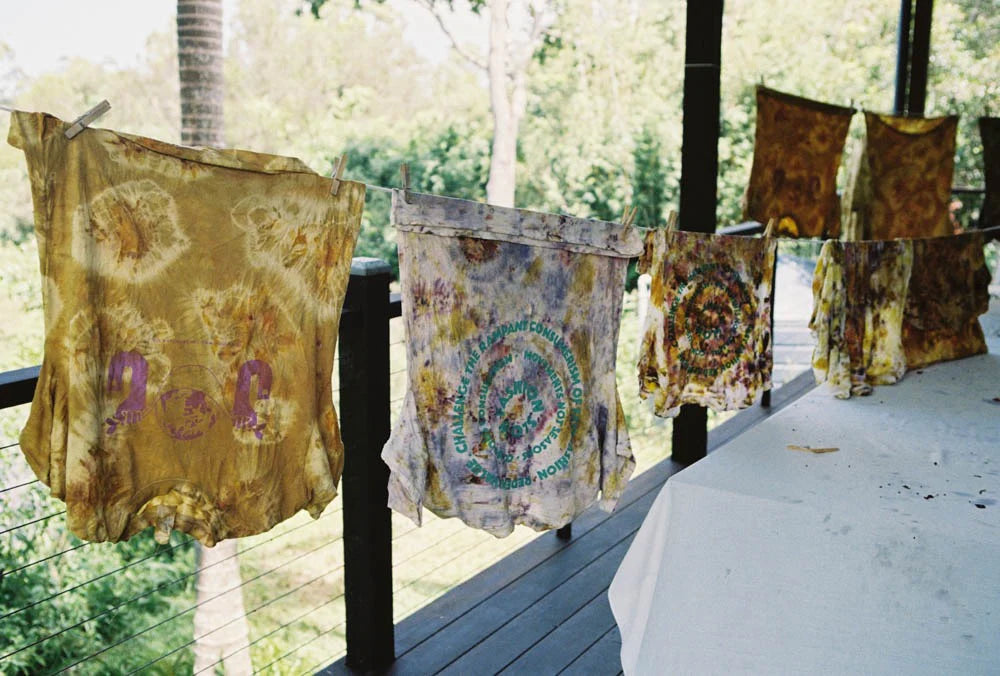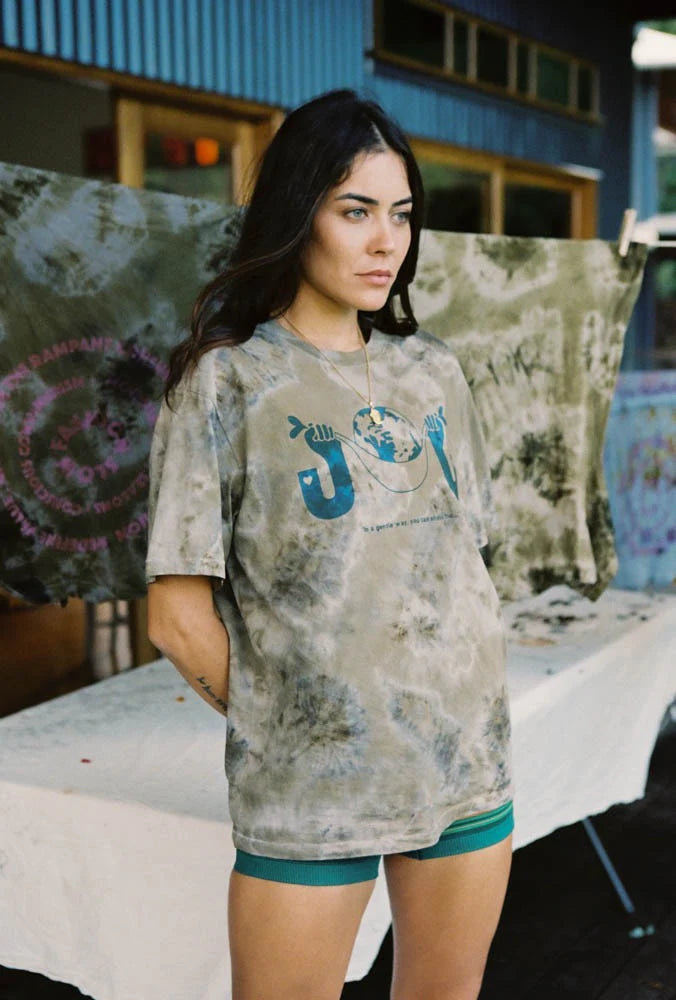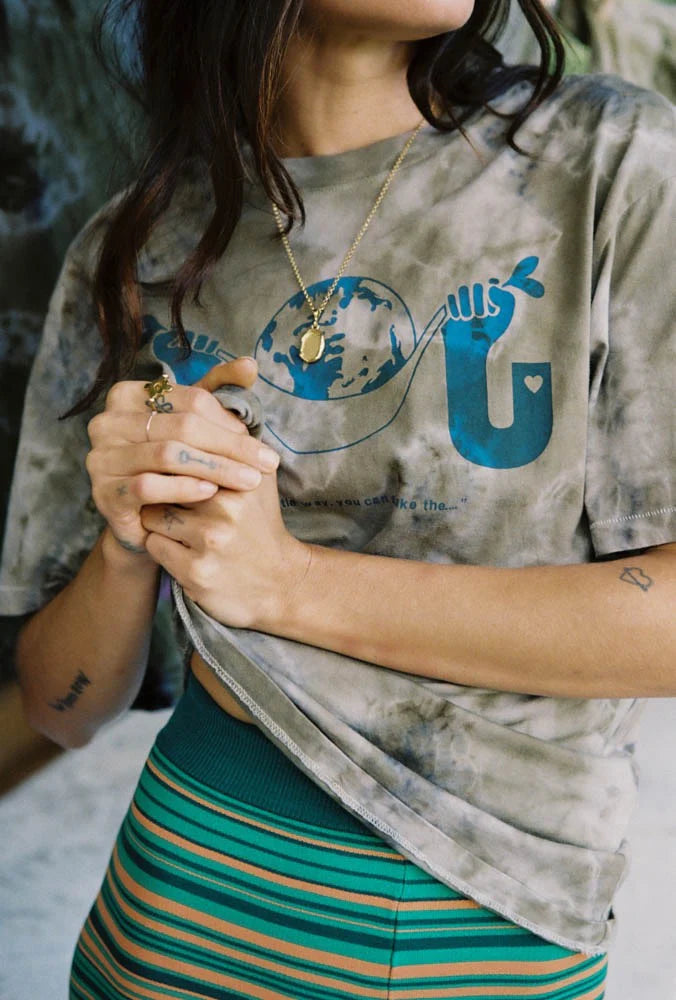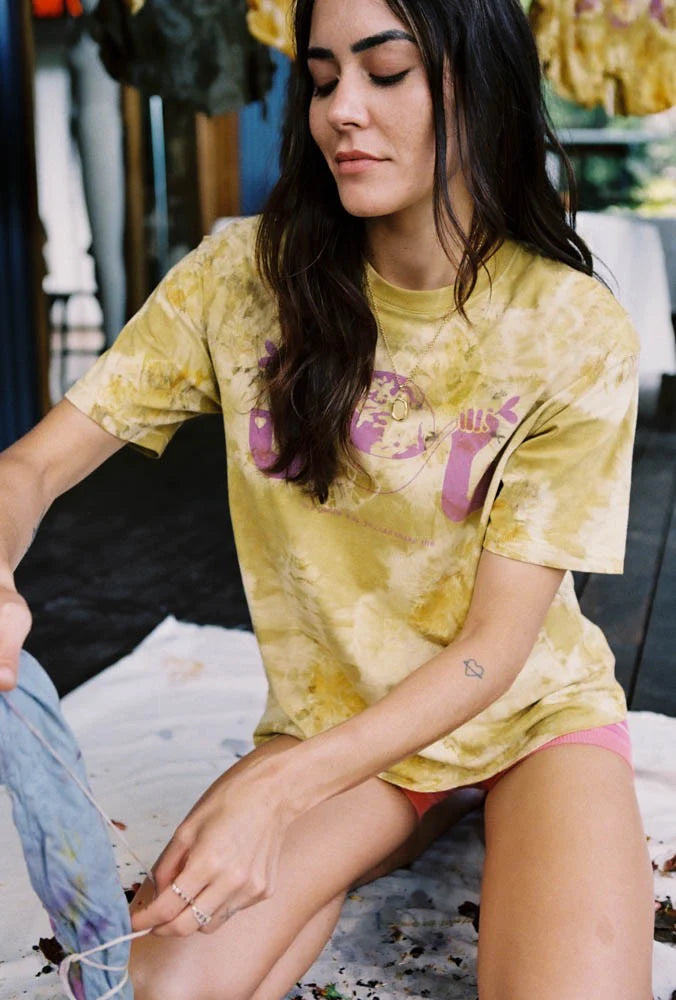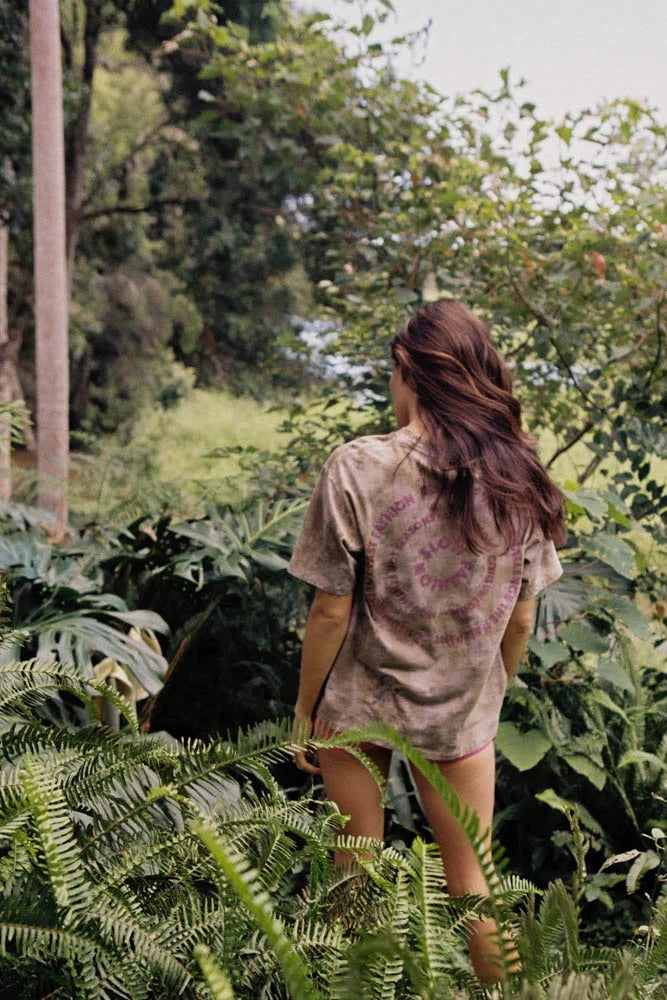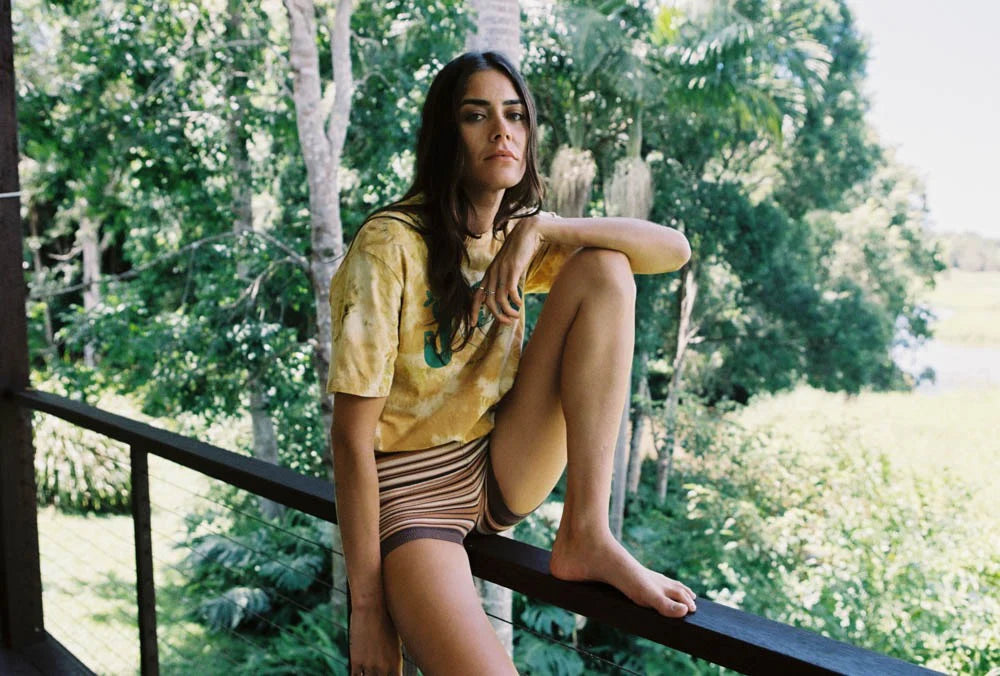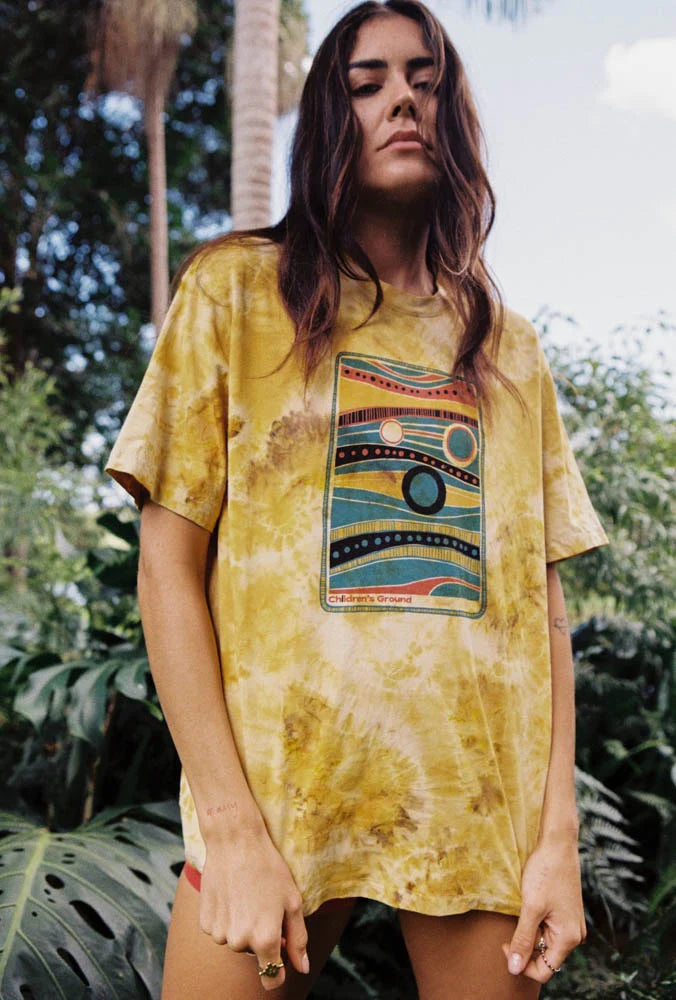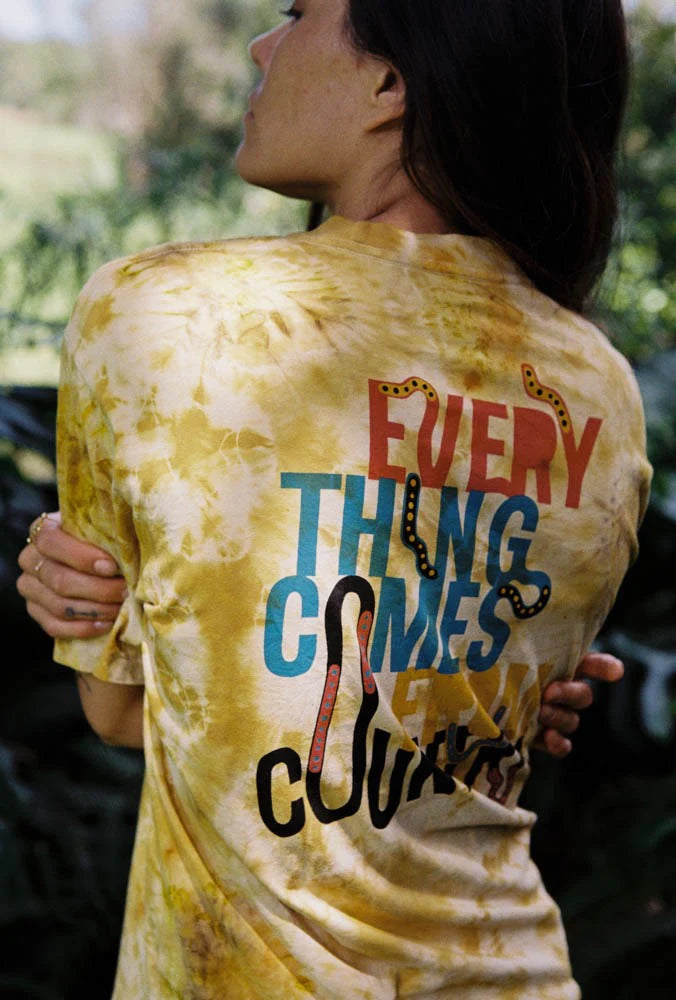 Liquid error (snippets/layouthub_footer line 24): Error in tag 'section' - 'layouthub_cart_related' is not a valid section type